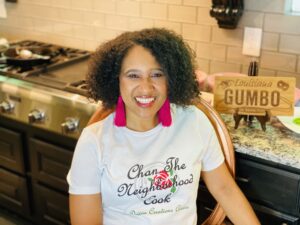 Chandra Muhammad is a thirty year sales professional , marketer and CEO of her own fifteen year catering company. She graduated from the University of North Texas in Denton, Texas. While working full-time in college, she obtained a Bachelor's degree in Arts and Science in Journalism, with a minor in marketing and specialty in Advertising. She is a member of Alpha Kappa Alpha Sorority, INC. She has a wealth of knowledge and experience in many different sales and marketing arenas. Although she is a top performer in her current sales career, her passion for cooking supersedes it all.
A PASSION FOR COOKING
She developed this passion for cooking at the age of six, when her uncle's encouraged her to stand on a step-stool at the stove to cook them breakfast. While growing up, her desire to serve and feed those in need of great tasting food continued through her high school and college career. She often planned and cooked for many college and organizational events. Known as the College Cook, she often whipped up meals in less than 30 minutes for many of her college friends and visiting family members. By adding her own special, Creole twist to a recipe shared by her friend, Stacy's Aunt Lorraine, Chandra became known for her Signature Creole Chicken Fettuccine, which contained a special cheese sauce that is unmatched.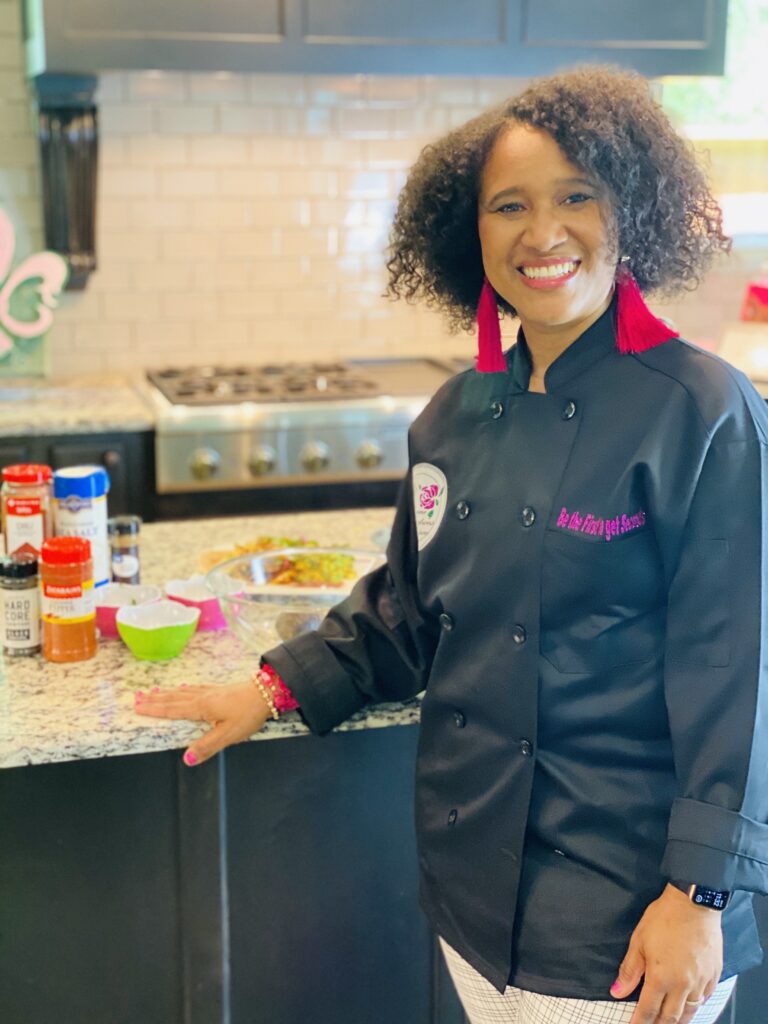 While in college, she married her college sweetheart, Patrick, and moved back to her home town, Houston. Her and Patrick, with strong Louisiana roots, began marketing and cooking for Houston organizations, churches and later, after joining, Muhammad Mosque 45. Mentored and supported by many of her friends, family and new spiritual family, Divine Creations Cuisine was born in 2005.
She learned and followed the culinary teachings and science of cooking by reading various books, practicing, watching numerous cooking shows, her mom, dad, aunts, grandparents and her mentor and sister, Valerie Muhammad who sparked the idea to start the catering company. Her and her mentor, Valerie, continue to work together to provide guests and Muslim women and girls the opportunity to become master cooks. In doing so, Valerie and Chandra developed the Mosque 45 Culinary Team.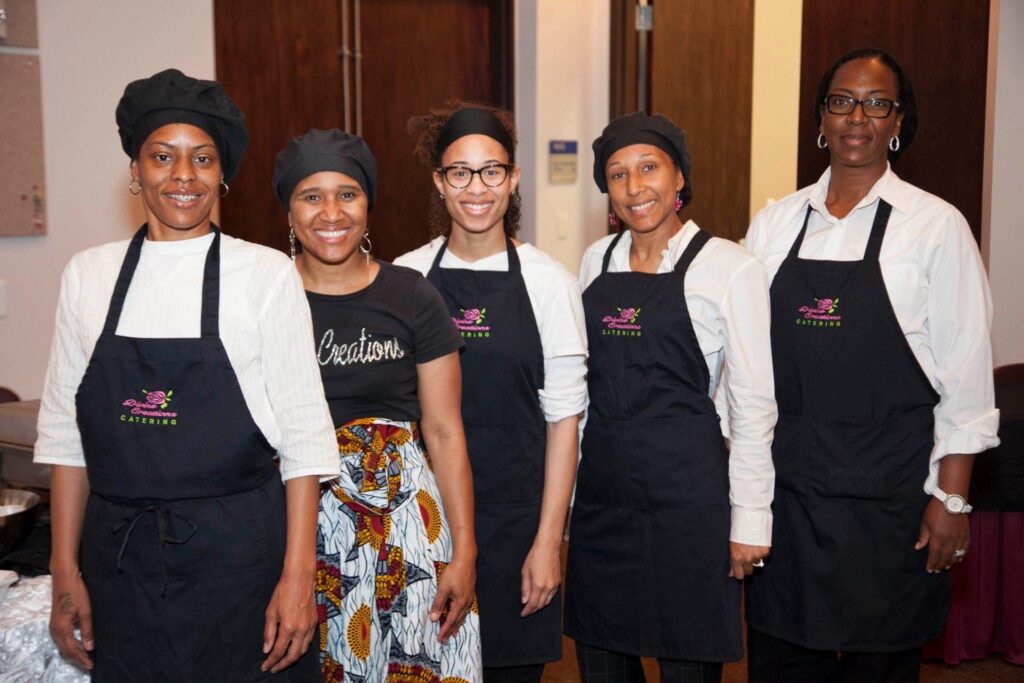 THE ULTIMATE GOAL IN CUISINE
Her life-long desire is to own and operate a fleet of food trucks in every city in the nation providing communities with great food options and classes to learn how to prepare healthy meals. She also desires to be a famous cook that brings communities to the air on the Food Network.
Her love of travel also inspires her to move around the world cooking for diverse communities. Her love for her two boys, husband and travel has inspired her to begin working towards the ownership of a fleet of food trucks or trailers. She does this all in the name of her spiritual background, which teaches how to eat to live and how to honor and serve others through the nourishment of wholesome, creative, quality food.
Now known as Chan the Neighborhood Cook, she commits to preparing foods with mostly fresh, quality ingredients, and offers exceptional customer service and value. She offers delicious, creative meals with a creole twist. It is gourmet catered cuisine with a Creole twist. The culinary style, quality and brave approach to healthy and unique dishes mean she dares to be different and strives for perfection. Divine Creations meals are both filling and flavorful.