Weekly Meal Prep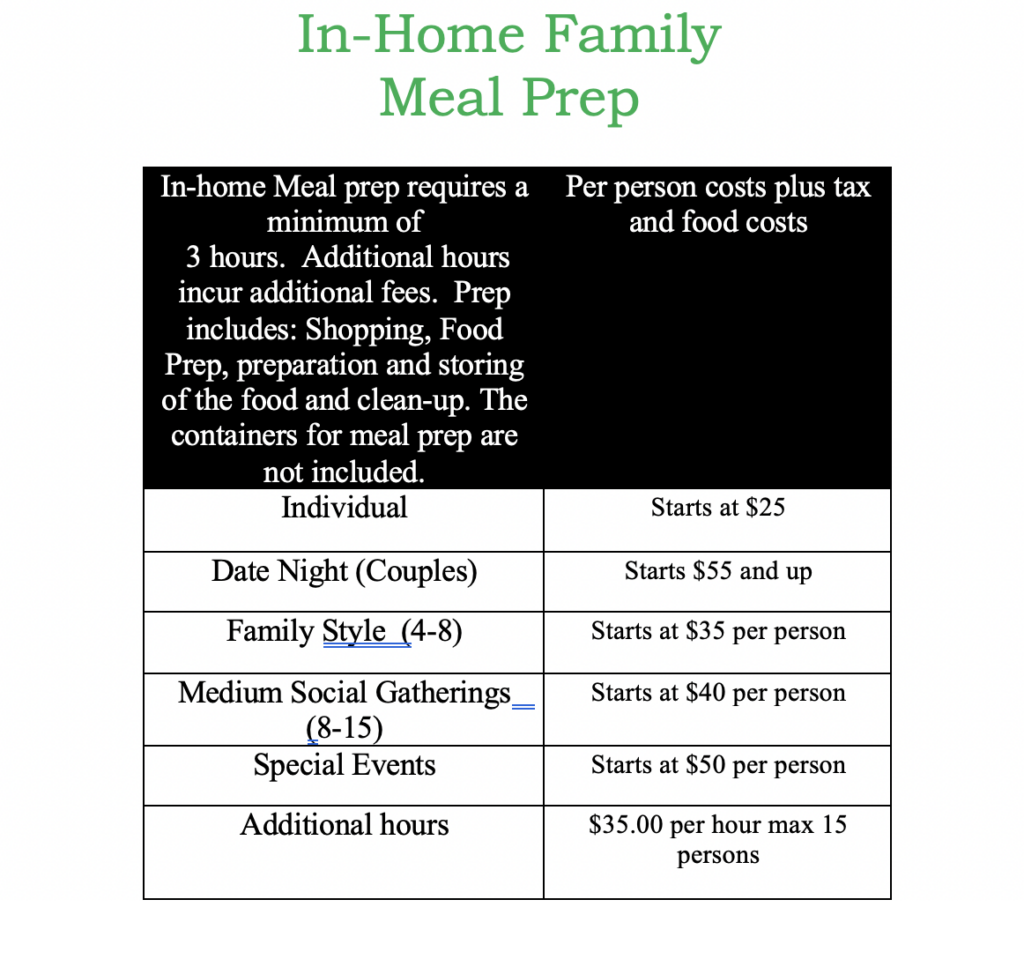 Note: No pork products or pork prepared. $250 minimum for delivery and set-up,Visa, MC, Discover, Amex accepted through Cash App $Chanthecook, Zelle; 832-545-8413 or paypal.Me/DivineCreations19, Clover Payments accepted
Note: "Outside" events require an additional $100.00 service charge.
Note: Brunches require additional fees based on
Décor for the buffet table and the amount of items
Requested.
Note: Set-up and Breakdown fee is $100.00 per event for jobs under 25 guests.
Note: On-site meal preparation stations area available starting at $50 each station, plus tax and
per person charge.
DCC Weekly Meal program booking process:
1.) Fill out the Questionnaire below.
2) Arrange a phone consultation and review of the program and benefits.
3.) Verbal acceptance of agreement (delivery or in home service).
4.) Written proposal signed and returned based on the consultation.
5.) Invoice sent, full payment required 72 hours prior to delivery or arrival for in home service.
In-Home Meal Prep Request Form