Since 2020, the rebranding of Divine Creations Cuisine (DCC) has exploded in ways I can only describe as being a tremendous blessing from Allah (God)! He has truly blessed me with a dynamic team and loving, supportive family! Without them and all of your support, we wouldn't be here in this very moment making this incredible announcement and update!  If you follow us on social media, I'm sure you already know what this is all about!  
Divine Creations Cuisine now has a sister brand, DC Pop Up (Food Truck)!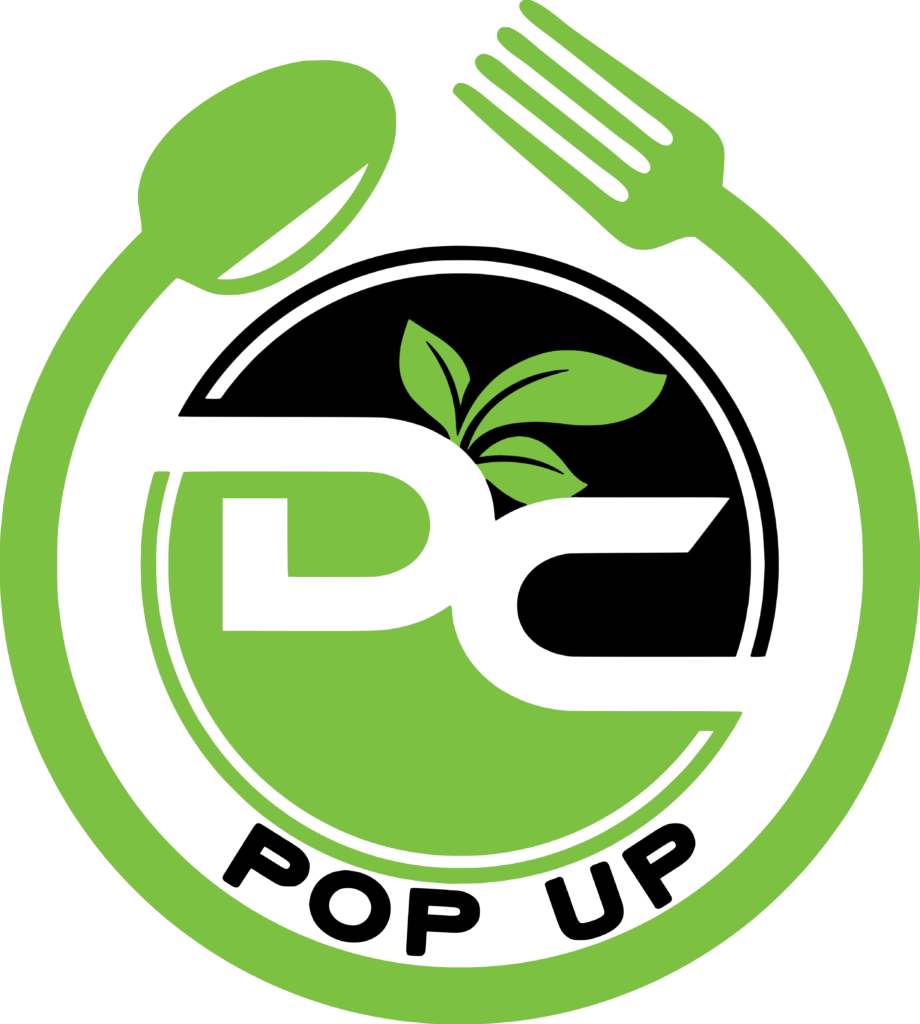 DC Pop Up is the first of the DCC food trailer chain. DC Pop Up offers conscious concession-style foods with a creole twist for the entire family. My husband, Patrick, developed the name "DC Pop Up".  It stands for Divine Creations Pop Up.  
After many of our friends and family suggested we do a food pop up shop during the pandemic, he came up with the name for the new trailer. The DC Pop Up name is consistent with our current brand,  Divine Creations Cuisine.  DC Pop Up is a small slice of the Divine Creations Cuisine pie.  It is a spin-off  that allowed us to create a unique concept that will highlight one of the  most popular types of food Divine Creations offers. – conscious concession-style and Creole foods. 
This is a true family affair.  Ahmad and I make the meals happen,  Samad and Patrick are the taste testers. The most anticipated day of the week in our home is Concession Style Sundays during football season.
In the Sharing is Caring digital series, it was evident that we were not the only ones who loved concession-style and creole food.  The Concession-Style Foods episode was the most popular show.  Sabir, our nephew, gives us the athletic thumbs up on our concession ideas. 
My sister, Faye, makes sure we keep the menu names creole.  We could eat concessions EVERYDAY, if only, we could make  them a little healthier.
DC Pop Up offers a healthier, more nutritious way to serve concession-style, creole foods.  The conscious level of DC Pop up menu is not on either side of the spectrum. It's smack dab in the middle.  This adds a balance of delicious, comfort food while cutting some of the fat, sodium, carbs and sugar often found in concession and creole foods. 
DC Pop Up is truly family-inspired, and we designed a menu that speaks to the Concessions and Creole in all of us.  In keeping with the fun and entertaining theme associated with Concessions, the truck's graphIc design was part of that.  Balloons are festive, inviting and fun. The green represents garden-fresh foods that are found in our full menu. 
We created a simple menu by bringing together everyone's favorites, adding our own Creole seasoning and twist.   Each category name and menu item name was inspired by our personality, past childhood experiences or relationships with family and friends.
I would like to personally invite you to follow our journey on social media and stay tuned for our official grand opening!
Thank you for all of your love and support!
— Chan the Cook